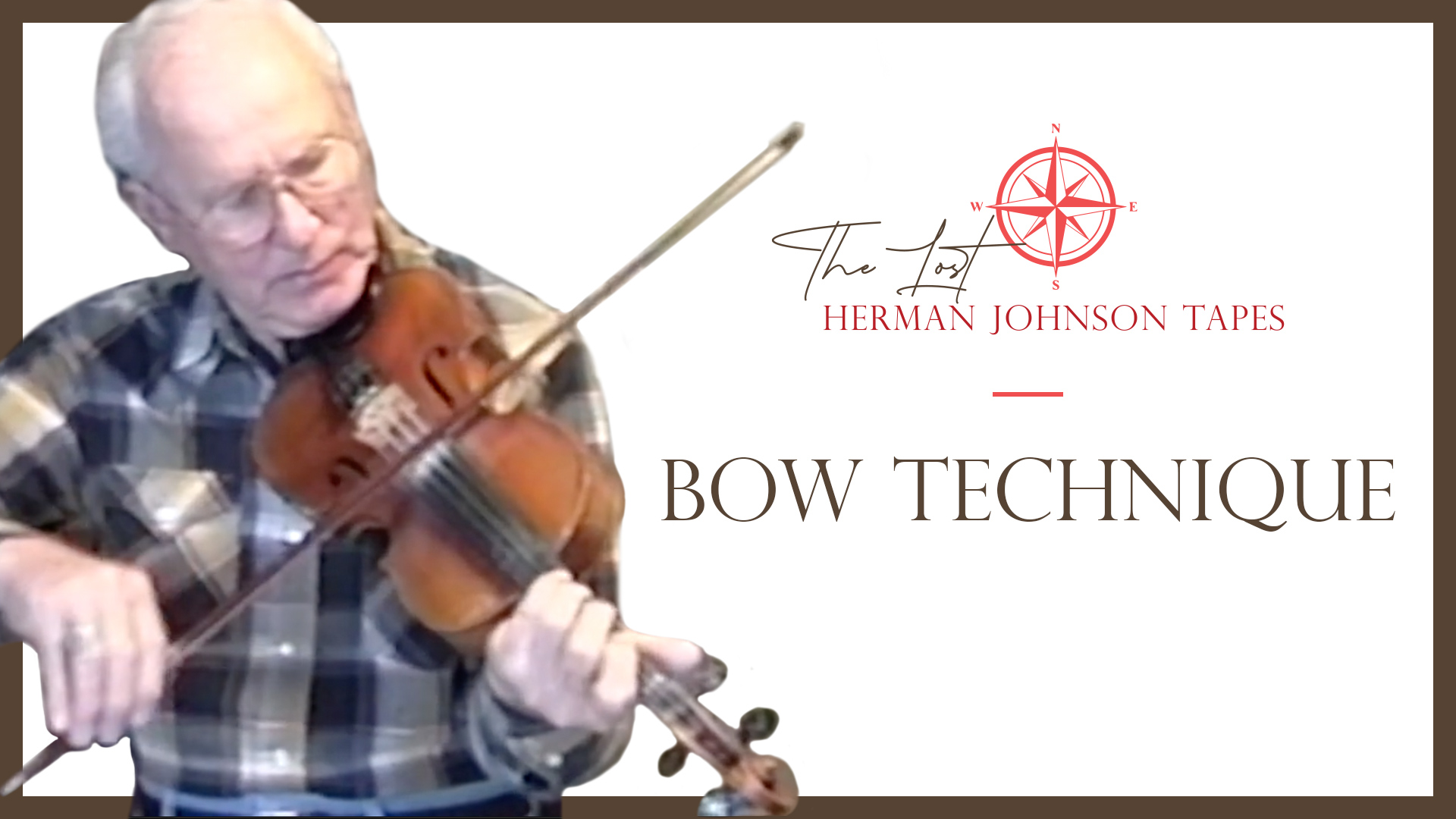 About Bonus – Bow Technique:
This is a bonus video in the Lost Herman Johnson Tapes video series. In this video, Herman talks with Aaron Lowe about his thoughts on fiddle bowing technique.
This "lesson" is not a traditional fiddle lesson, where the tune is broken down, like most of the fiddle tune lessons on My Talent Forge. Instead, it's a one-of-a-kind video recording of Herman Johnson playing this fiddle tune with his variations on the melody and his bowings. Herman Johnson is a legend in the fiddle contest world, AND the only 5 Time undefeated national fiddle champion to ever live. The transcription contains annotations of bowings and fingerings transcribed by Vi Wickam and Carolyn Kendrick.
Reader Interactions